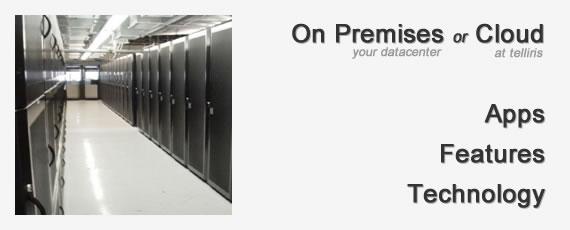 Solutions for mobile enabling your workforce with time & attendance, absence management, scheduling, messaging, and employee self service are availble in Cloud / SaaS and traditional Licensed / On-premises formats.
Many organizations prefer Cloud while others prefer On-Premises. Either way, all the same features and functions are available. Both formats are pre-integrated with all time & attendance systems.


Products - Cloud and Licensed
Products are grouped into two categories; Licensed / On Premises and Cloud / SaaS. Both include everything needed to implement your solution - All product and service.
Features - Type Ahead, MultiLanguage, Employee Messaging...
Whether or not you are familiar with Interactive Voice Response (IVR) or mobile enabling time & attendance, you can get a wealth of information and identify solutions for your organization by reviewing available features.
Technology - Software, Hardware, Speech Processing, VoIP...
If you're interested in "how it works", this is the section for you. It covers the system, installation, administration, production operation, enhanced speech processing, VoIP telecommunications, and more.
Applications - Time Entry, Absence Reporting, Scheduling
If you have a specific application in mind, please goto the SOLUTIONS area. Apps range from straight time collection through scheduling, absence reporting, and comprehensive employee messaging.